Plugins are one of the essential tools to be set up in any WordPress website. They help in providing security and functionality of the overall website.
Here, we have listed some of the essential WordPress plugins and their capabilities.
YOAST SEO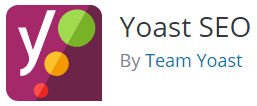 Yoast SEO is the SEO plugin that we officially recommend, as well as the plugin that we use on the Hosterbox blog. It offers a beginner-friendly way to take care of most of your blog's on-page SEO, including:
Easy setup wizard to configure sitewide SEO settings
An analysis tool to help you optimize individual pages
XML sitemap tool
Open Graph support (this lets you control how your content looks on social media)
Lots of other smaller settings
SUCURI SECURITY

Sucuri Security is a freemium plugin that offers a comprehensive approach to WordPress security.
In the free version, it offers:
File integrity monitoring to track file changes
Remote malware scanning
Blacklist monitoring
Security activity auditing
Security notifications
And with a paid plan, you can also add a website firewall.
W3 TOTAL CACHE
W3 Total Cache is designed to increase the page load speed for WordPress sites, which will improve your visitors' overall experience.
The plugin helps to increase server performance by reducing download times. By reducing page load times, overall site performance improves which helps your site's rank in search engines.
W3 Total Cache can also help to improve web server performance during high traffic periods, which is crucial for larger websites.
GOOGLE XML SITEMAPS

Google XML Sitemaps is another very useful SEO plugin for WordPress. The plugin helps the search engines like Google, Bing, Yahoo etc. to better index your site with a special XML sitemap.
As you activate the plugin, it will automatically create an XML sitemap for your site making it easy to index. A sitemap enables the search engine bots view the complete structure of your website and retrieve the results more efficiently.
GOOGLE ANALYTICS

Google analytics is a great free to use statistical tool for understanding website traffic. Understanding your audience and catering to them is a great way to improve your user traffic. Therefore, it's an obvious choice to use a Google analytics plugin for your WordPress website and MonsterInsights' Google analytics tool is one of the best plugins out there for this purpose.
The plugin allows you to monitor various real time stats regarding your website. Furthermore, using Universal tracking, you can track user views from multiple platforms and devices as well as receive various demographic and interest reports.
WP-OPTIMIZE

WP-Optimize is a great tool for cleaning up WordPress database and optimizing WordPress. It automatically removes the unnecessary data from the WordPress without manual queries. The plugin always keeps your database optimized for the best performance.
There may be a lot of useless data in your website which weighs down your site while you may not be even aware of it. With the plugin installed, you have lots of work done automatically. It removes all the spammy and un-approved comments, trash posts, and comments, trackbacks, and pingbacks etc. It will keep your database always clean and optimized.
JETPACK

A powerful plugin from the brilliant team behind the WordPress software itself (Automattic), Jetpack is a must have plugin for every WordPress website. As the name suggests, it offers a pack of awesome features for your website to fly up high and make it a success.
Jetpack takes care of your site security, website performance, traffic growth, image optimization, website appearance and a lot more.
It features enhanced distribution which automatically shares your published content to third-party services like search engines and helps to increase your reach and traffic. Additionally, it creates sitemaps so that search engines can easily index your site.
Most of all, it protects your website security by preventing brute force attacks. It also monitors your site every five minutes for downtime and instantly notifies you for any issues found.
CONTACT FORM 7

Contact Form 7 is the most popular and free contact form plugin for WordPress that is undoubtedly one of the most important and must-have WordPress plugins. This plugin is very easy to use and provides you all the important features you need on your contact page.
BROKEN LINKS

Broken links can affect your site negatively as far as SEO is concerned. The Broken Link Checker is the best WordPress plugin to check broken links on your site so that you may fix them. The SEO agencies will charge you hundreds of dollars to fix the SEO related issues like finding broken links and fixing the theme, but here is a top-quality free plugin that will do that job for you.
WP-TOUCH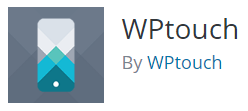 You don't want to be left behind as the world surges towards the mobile web. Statistics say that 47 million people in the U.S alone access the internet from mobile devices every day. WP-Touch lets you design a touch-friendly mobile website quickly and easily. In the beginning it only created websites compatible with iPhone, but it has since expanded to create more fluid, responsive websites. There is a free version, and a premium version that allows you to add your own branding and embed ads.
Wordfence Security

Wordfence Security is a WordPress firewall and security scanner plugin, designed to protect your website from malware, malicious files, spam, and other online threats. With over 100 million downloads, it is arguably the most popular WordPress security plugin.
Upon activation, WordFence Security can:
Recognize and block online threats, including malware, malicious traffic, and harmful content.
Monitor your website via malware scanner, security firewall, and Live Traffic security tool.
Check your website for possible security vulnerabilities.
AKISMET

Akismet is another popular WordPress plugin from WordPress parent WordPress company Automattic. The plugin checks and prevents spam in user comments and contact form submissions. You can review all of the comment spam that Akismet catches in your WordPress blog's "Comments" admin screen. Some of Akismet's primary features are:
Features Include:
Moderators can check the status history of each comment to see which one of the user comments are cleared or spammed.
Automatic checking and filtering of all comments to see which ones look like spam.
Moderators can see each users approved comments.
The comment body reveal URLs of misleading or hidden links.
The discard feature blocks the worst spam, which saves you space and reduces your website's load time.