This is a tutorial on how to place an order on Hosterbox.com and pay for web hosting with Bitcoin.
First, go to our homepage, Hosterbox.com.

Hosterbox offers various web hosting services. In this tutorial, let's go choose the Ultimate package which is under Shared Hosting.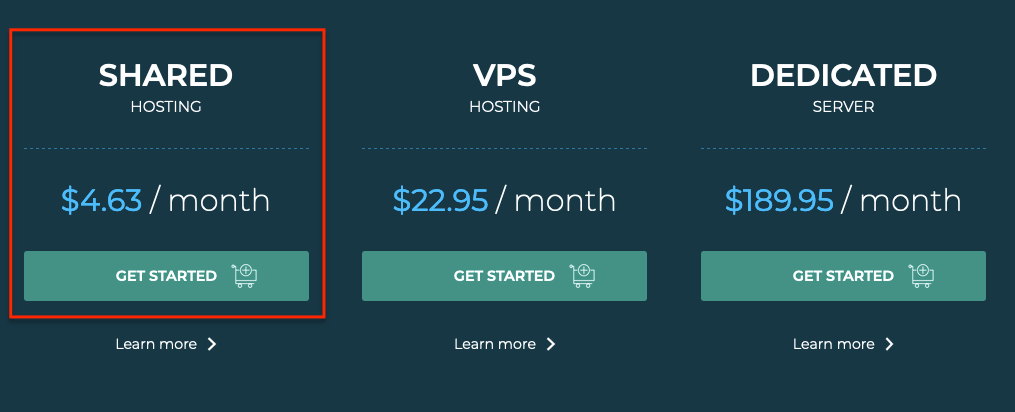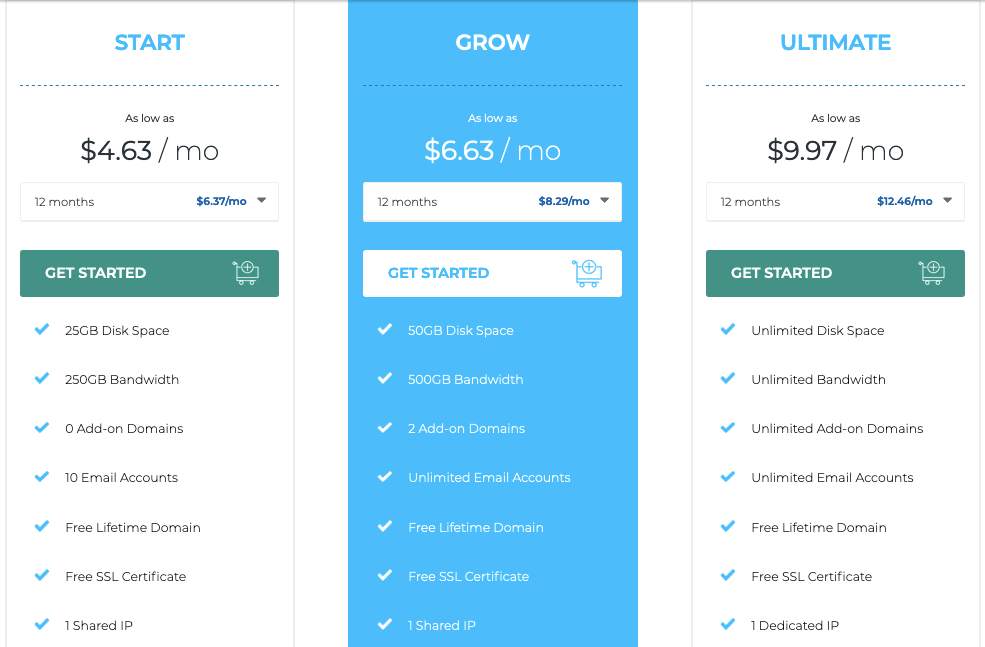 With the Ultimate web hosting package, you can choose how long will the service last depending on the number of months.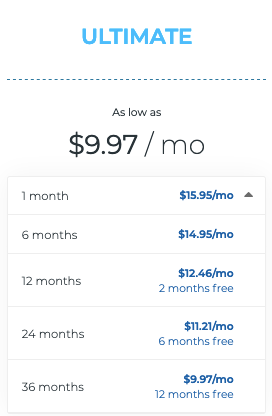 Here, we will choose the monthly term but other term options are available. The longer the term the bigger the discount we offer. Our Annual terms and longer terms include a free lifetime domain name as long as you renew the hosting plan. We also include a lifetime free basic SSL certificate.
It will then take you to this page..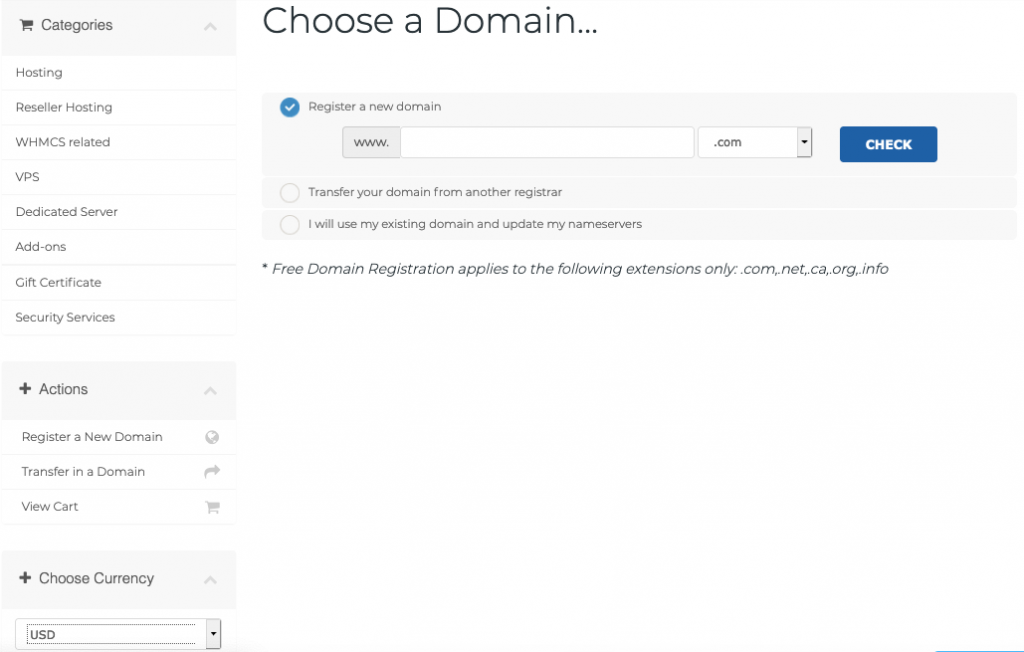 You will need to have an existing domain, either register a new one; transfer a domain from another registrar; or retain an existing domain at another registrar and point the nameservers.
In this case, let's register a new domain. Type in your desired domain in the text box and choose the TLD from the drop down menu next to it. The search will check if your requested domain name is available. If not, our system will suggest an available TLD for the domain.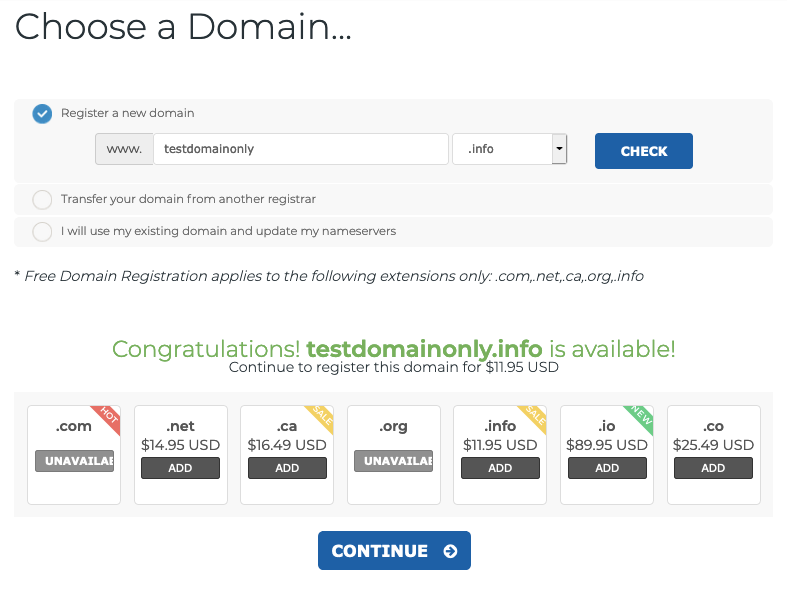 The search shows that my desire domain name is available. With that, I can then click, Continue.
The next page will give you a breakdown of the web hosting package and additional add-ons such as an Extended Validation SSL or Jailed SSH access.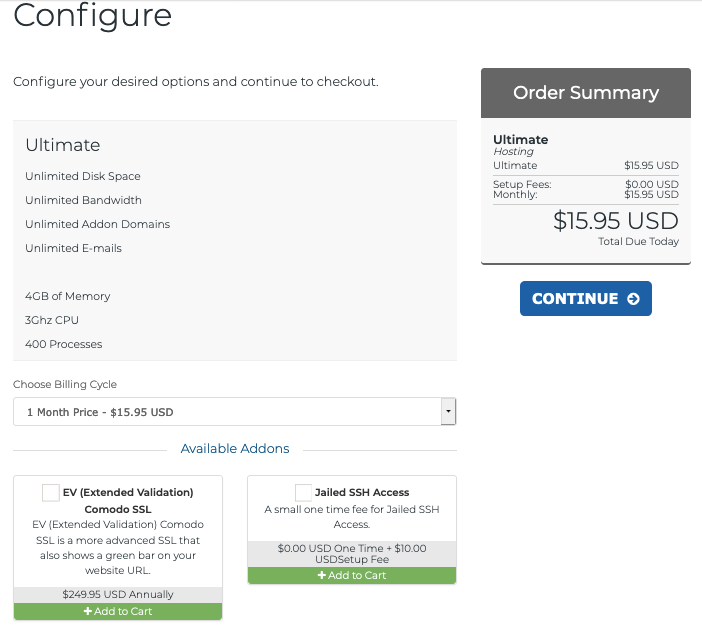 Next the domain configuration options, we include DNS management free with all of our domain registration and ID Protection (Whois Guard) is an available add-on in order to hide your domain registration information from public Whois directories.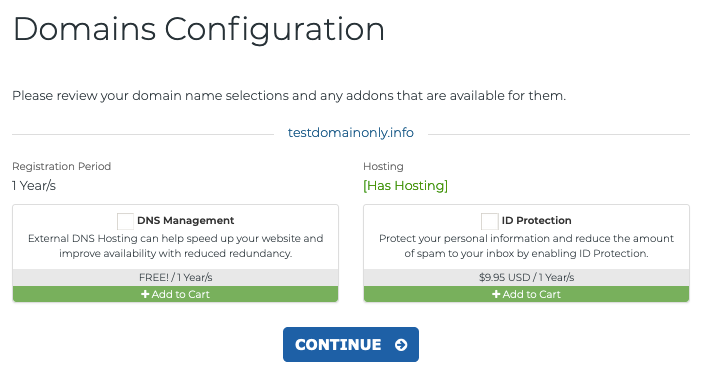 Then the next page will show you the total amount to be paid and allow you to review your current cart.
And before you fully checkout, you are required to create a new Hosterbox account, you can create a new account or login with your Google credentials.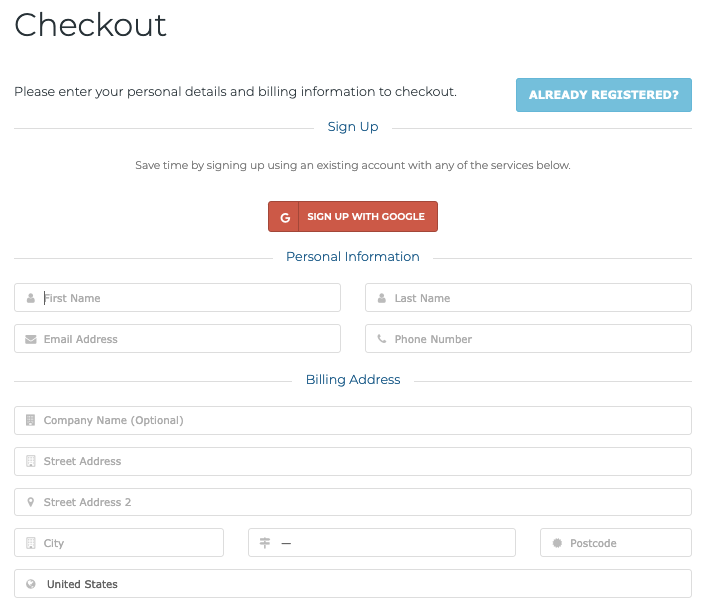 On the lower part of the same page is the PAYMENT DETAILS and since we're paying with Bitcoin, choose the option as shown in the image below. Either the BTC, ETH & Cryptocurrencies option which uses coinpayments.net or our Bitpay payment gateway.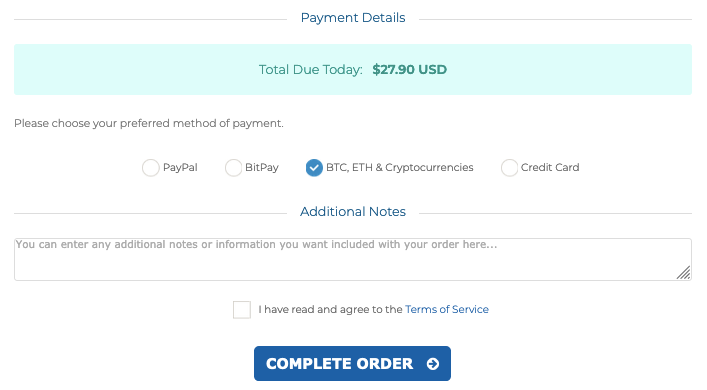 Click on COMPLETE ORDER. It will redirect you to the coinpayments.net payment gateway where you can complete your payment and pay using Bitcoin.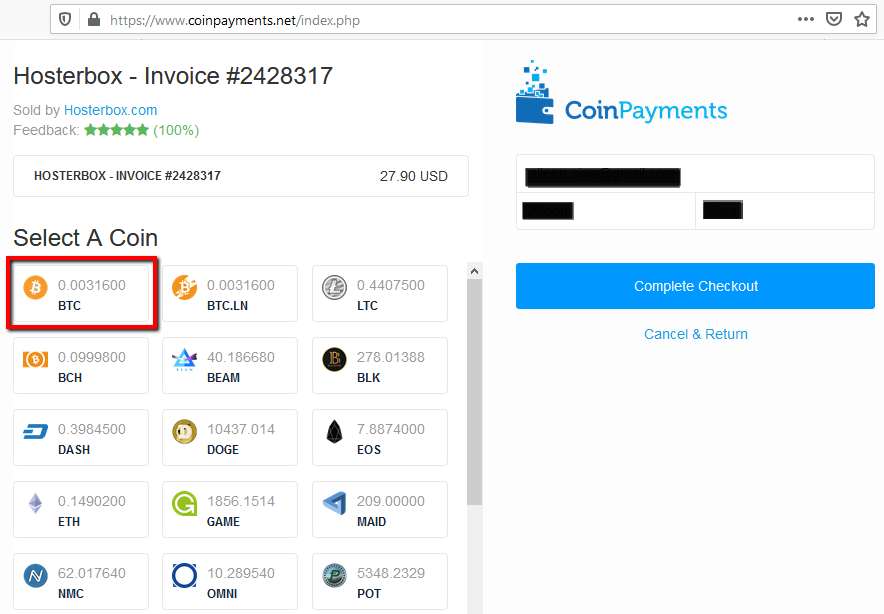 At this stage, I chose BTC since we're using Bitcoin to pay for the web hosting package and domain chosen. A QR code will be shown on the next page with the send address, where you can send the requested amount of Bitcoin in order to complete your payment.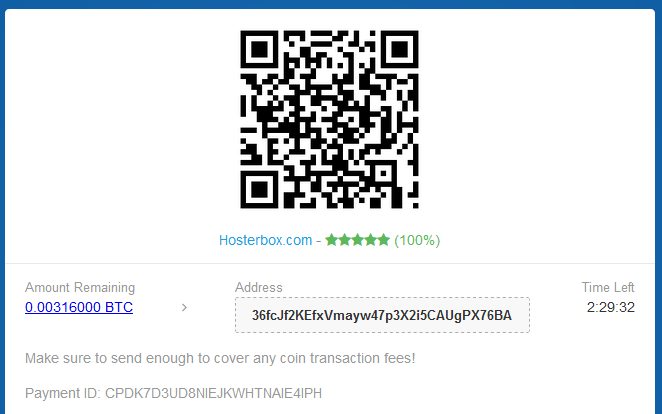 Once payment/credits are sent it can take a few minutes and up to a few hours (Rare but it does happen) for coinpayments.net or Bitpay to fully confirm the payment on the Bitcoin network. As soon as that happens our system will mark the invoice as paid. Once that is done depending on the service ordered, your service will be automatically provisioned or sent to our deployment team.
If you have any questions about placing your Bitcoin or Crypto payment with us feel free to open a support ticket: https://hosterbox.com/billing/submitticket.php