New to cPanel? There is a lot to see, learn, and do when it comes to using this control panel for managing your website hosting.
cPanel is a web based hosting control panel provided by many hosting providers to website owners allowing them to manage their websites from a web based interface. This program gives users a graphical interface from which they can control their portion of the Unix server. The tools provided are designed to simplify running and controlling a website. It uses a tiered structure that allows different levels of access. Administrators and end users can control the different aspects of the server and the website directly through their browser. CPanel is generally accessed using https on port 2083 or simply by adding "/cpanel" to the end of the host name. Depending on the hosting provider the cPanel will generally have some sort of auto installer or package dedicated to content management systems like WordPress.
cPanel has its pros and cons, but it works pretty well in the majority of cases and makes for a sensible choice when you're looking for a control panel solution.
Pros:
Easy to learn
Easy to use
Saves time and money
Tried and tested
Includes software auto installers
Plenty of tutorials/support available online
Cons:
Number of features can be overwhelming
Relatively easy to accidentally change important settings
Licensing costs
cPanel has a ton of features. If you are a novice user then you will probably only need to be familiar with a small selection of them. Below are some of the main features that you will need to get up and running.
Email Management
cPanel makes managing your email easy. Creating, Editing and Removing email accounts is easy with cPanel. You can amend password, set the mailbox quota and configure your mailbox with your favourite email client like Outlook.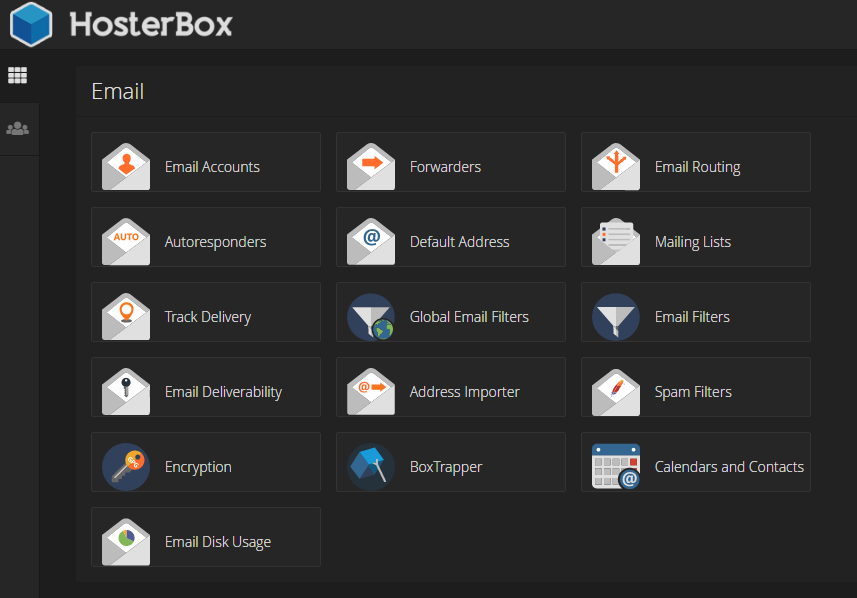 You can even configure your emails to go to your GMail account. If you want to access your emails on the go then you can easily do that using webmail from any internet connected device.
File Management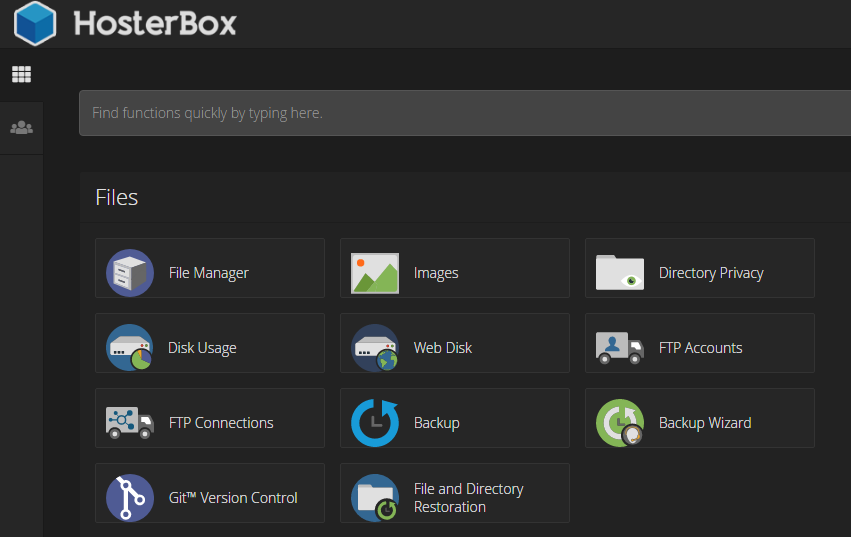 cPanel has a comprehensive set of File Management tools. Whilst not a substitute for a professional FTP tool, it allows you to upload files, create or delete them, organize your files in folders as well as allowing you to change file permissions.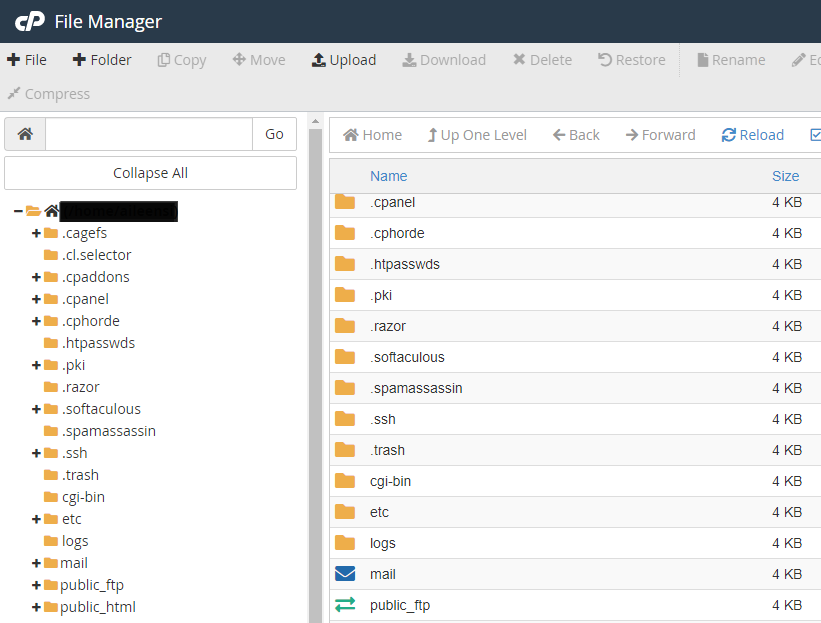 Overall it gives you the basic features you'll need to manage your files. You can also manage your backups from the cPanel File Manager, whether you want to run full or partial backups.
1 Click Software Installation (Softaculous)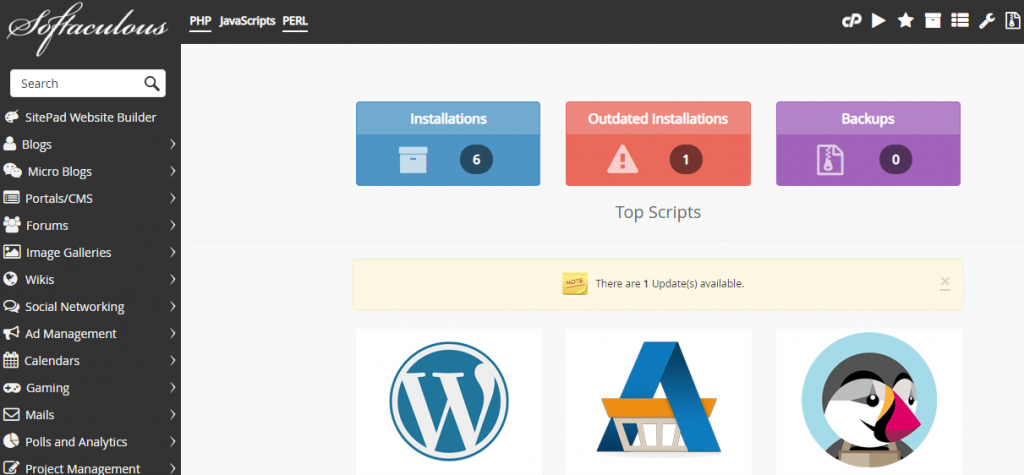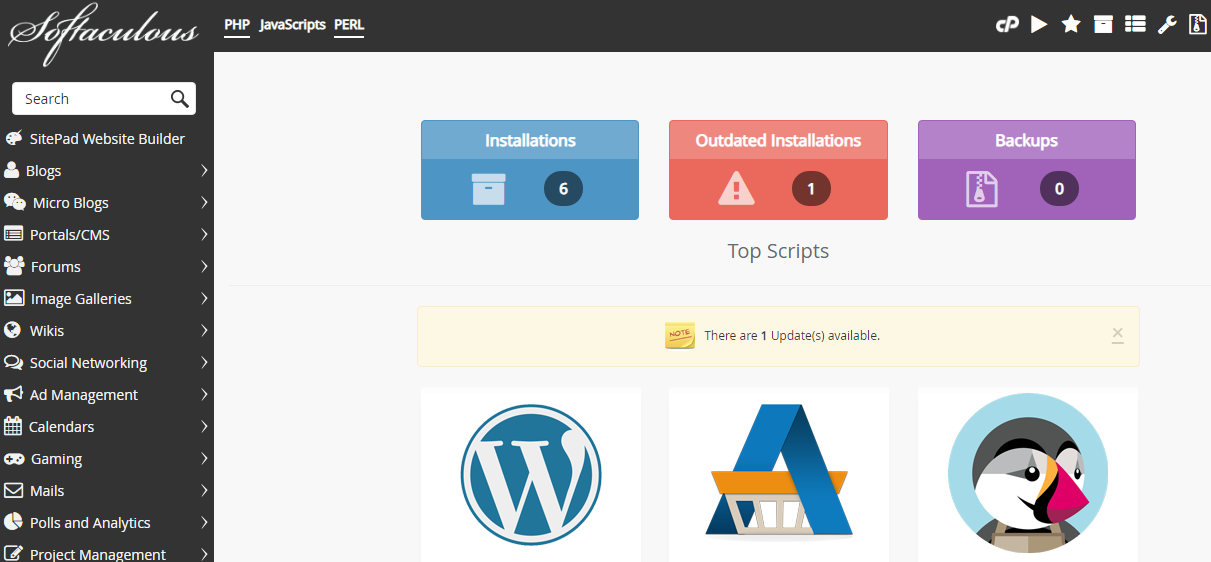 Softaculous is a fantastic tool that allows you to automatically install hundreds of software applications onto your hosting with just a couple of clicks. Whether you want to set up a WordPress Blog, a Magento eCommerce site or a PHPBB Forum, start reselling web hosting using WHMCS then Softaculous has you covered.
Domain Management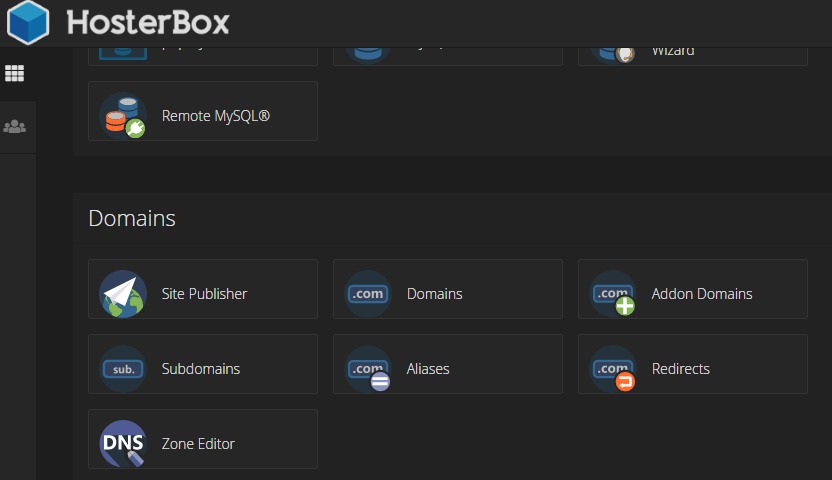 In cPanel you have a great set of tools for effectively managing your domains. For example you can set up parked domains to redirect any domains you own, or create Addon domains to keep your hosting costs down. You can also set up subdomains, redirects and manage your DNS zone settings via cPanel.
Security
When it comes to security cPanel has you covered.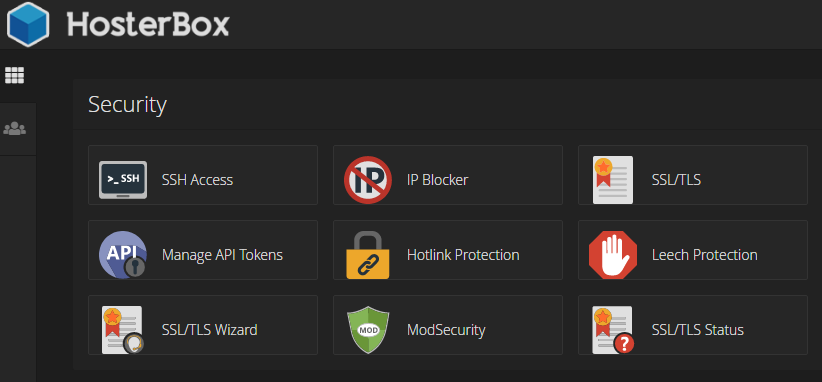 So whether you want to install an SSL Certificate (recommended for security and for better SEO), block IP addresses or configure ModSecurity you're covered.
Databases

cPanel has a range of databases management features. cPanel is configured with MySQL as standard. You can also manage your databases using PHPmyAdmin.
Other Software
cPanel also comes with a number of other useful software pre-installed and there are advanced programming options such as Ruby on Rails and RubyGems.
Advanced Tools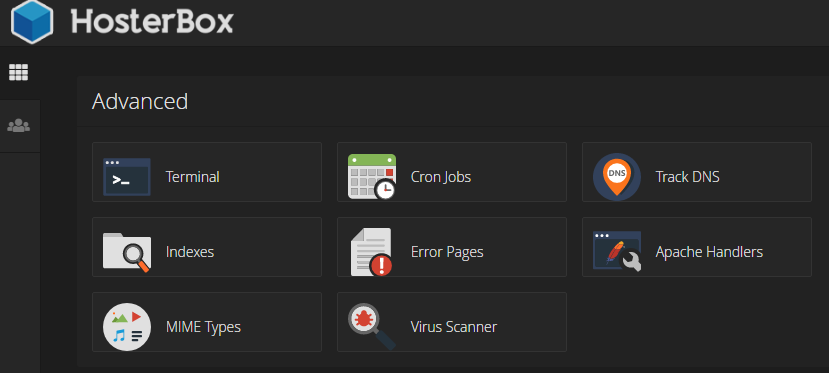 cPanel also has a range of tools to help you manage your website more effectively. For example, you can automate repetitive tasks (e.g. creating daily invoices) using a CRON Job. Or you can set up custom error pages such as 404 pages or troubleshoot DNS issues.
Metrics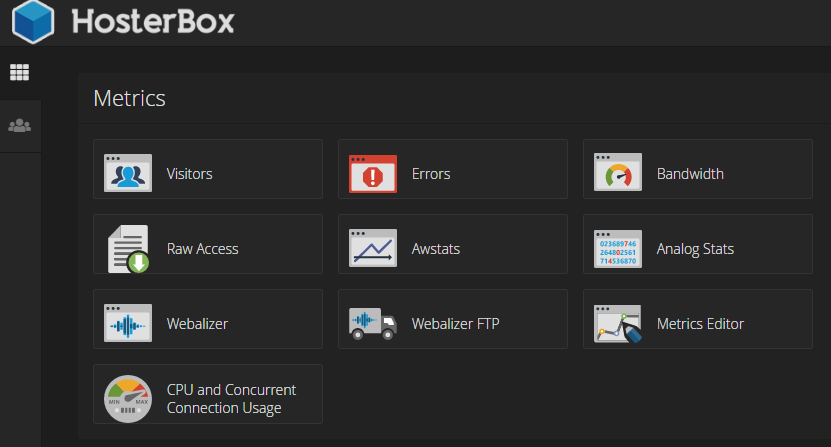 Whilst most websites will use Google Analytics and Google Webmaster Tools to get an overview of their website traffic, cPanel does include some useful metrics for you such as Errors, bandwidth usage and Raw Access Logs.
The cPanel, thus, offers any webmaster the confidence and control of running a successful online presence through its simple yet extremely powerful interface. The cPanel can also be used to manage several sub-domains with ease and speed, making it a very stable, dependable, and a truly versatile web-based tool.